'In vino veritas'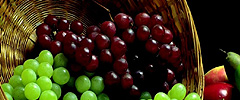 "in wine [there is the] truth"...... When many people think about Italian food, they think of red sauces and red wines, but Italy's food - and drink - is much more varied than that. There are delicate and refreshing white wines, bold and powerful reds, subtle fruit-forward red wines, and, of course, sparkling wines. Learn which ones accentuate popular Italian fare.
Sparkling wine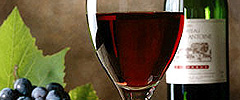 Italy produces more different kinds of sparkling wine than any other country in the world. In fact, they have been crafting spumantes (literally, sparkling wines) since Roman times,
long before Dom Perignon popped his first cork. From the light, off-dry Proseccos to the classic Franciacortas, Italian sparkling wines are varied and very tasty.
Exclusive wines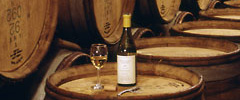 Mamma Roma offers some of the finest Italian wines such as Barolo, Amarone, Brunello di Montalcino, Chianti ... Barolo, 'The king of wines, the wine of kings' is perhaps the most prestigious wine produced in Italy, in the Piedmont province. It's based on the Nebbiolo grape, which is notoriously difficult to grow. We have a varied collection of Barolo.